I just got these new two pieces and I'm super happy with them. They're called "THE STRUCTUROID N°02" and "THE STRUCTUROID N°03" and made by Slavomir Zombek.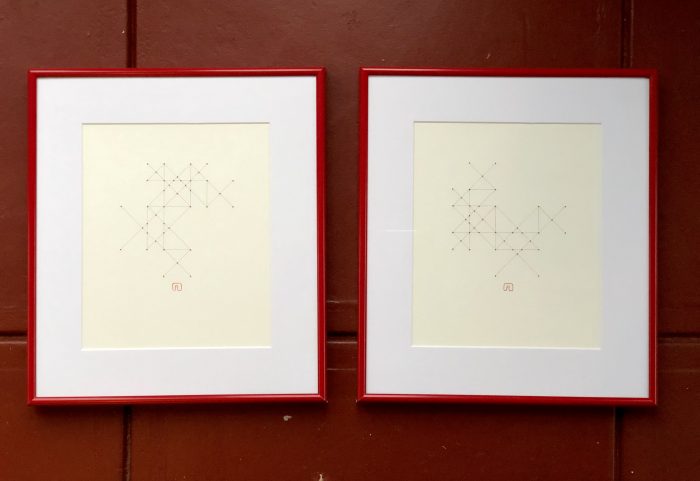 I bought the art pieces online and they were shipped straight from the artist to me.
The frames are by Frame It Easy – a new favorite of mine.