I love this game – both in the arcade as on the Commodore 128. On the Commodore, it was called Galaxy. I guess it was a clone of this Namco/Midway game. It was a faithful one though because the sequences were the same.
I still remember all the sequences from level 1 through 12 and the strategies I devised to handle each one of them.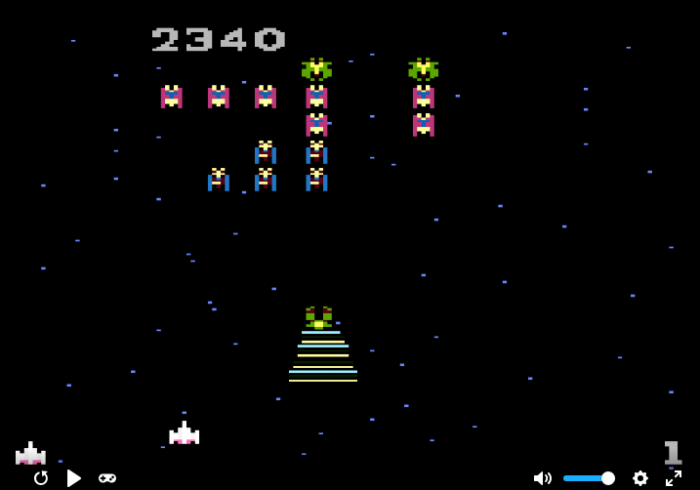 The gameplay is still fun today and it's one of my goto games when I go on an arcade-classic kick.