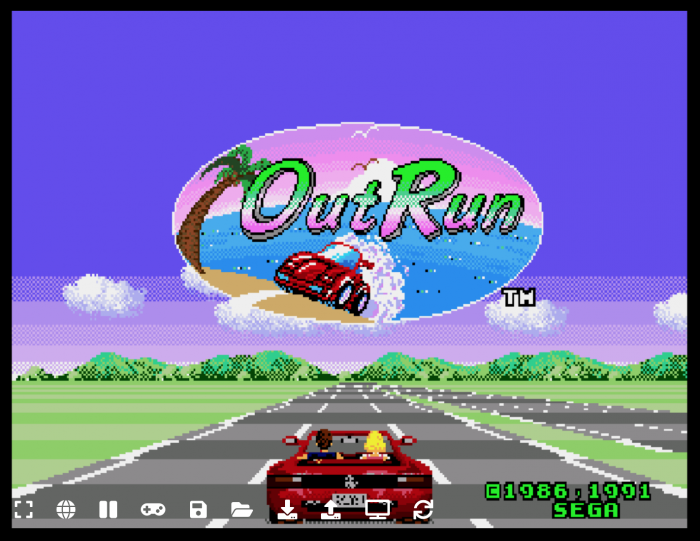 Same as After Burner, I wasted a lot of coins on this game in the arcade. Out Run a simple driving game. You drive a Ferrari Testarossa and the objective is to stay on the road and avoid hitting other traffic while beating the clock to get to the next stage. It was that time Miami Vice was popular and all boys wanted to be Don Johnson. He drove a Testarossa too.
The 3D perspective of this game was really unique at the time and that set it apart. Our arcade had the deluxe version with a steering wheel, pedals, and gear shift. Here's how it looked like: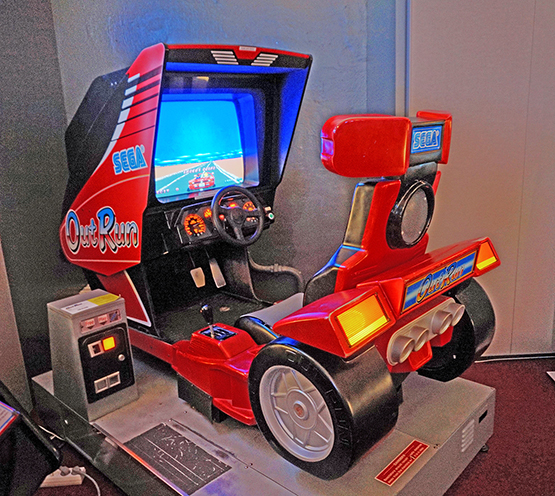 This game was frustrating too because it's not easy to get through the whole stage in the 60 secs you get. One crash and you knew you would not make it anymore – and another coin was gone.
A few notes:
does not work on mobile – sorry
use ENTER to start the game
X is gas
S is break