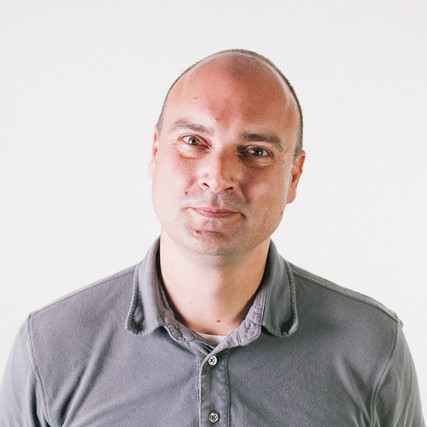 I help build technology companies. Sometimes I found them, sometimes they found me. Whichever it was, I learned a ton about building companies, developing technology platforms and scaling teams. I like to work at the intersection of technology and operations. Finding the optimal balance between these two areas to grow and scale a business is what gets me excited.
I am the co-founder and previous COO/CTO of Shapeways. Shapeways (NASDAQ:SHPW) is one of the first online 3D printing and on-demand manufacturing services who made 3D printing accessible to anyone. Shapeways went public in October 2021.
Right now, I am working on OneFiber. We're on a mission to deliver fiber networks to unserved and underserved areas. We believe that internet is infrastructure and should be publicly owned just like our roads, water and – in some areas – electricity. It makes no sense for single private company to own public infrastructure and yet that's the prevalent model we chose in the US. It is time to change that. Hit me up if you like to help or know a good place to build out fiber.
Previously I was managing director US at Hubs – formerly known as 3D Hubs – and one of the pioneers of distributed manufacturing using 3D printing, CNC and injection molding through a global network of manufacturers. Hubs was acquired by Protolabs (NYSE:PRLB) in January 2021 for $280M.
Before that, I was COO at Karma working on building a distributed wifi network using shared LTE hot spots as our back haul. Karma was part of Techstars.
I started my career as a white hat hacker for Ernst & Young IT audit services before I moved on to the world of technology startups. During college, I worked for a local web development agency as a full stack developer.
Not everything has to be a company and sometimes it is just fun to make something for yourself. Here are some of my current and running hobby projects:
In my spare time, I love nurturing my orchids, bonsai and tropical fish. Also, I'm a part-time audiophile and enjoy listening to my collection of CDs and records.
I hold a dual major bachelor's degree in Computer Science and Business Administration from Fontys University in Eindhoven, The Netherlands.
This is my playground. I write a lot, sometimes it ends up here. I cover a wide range of topics with my own biases and make no pretense to be authoritative in any of them. Caveat emptor.
You can contact me at [email protected] or on LinkedIn. Feel free to shoot me an email. I am always open to chat!
Latest blog posts:
Interviews:
Panel: 3D/DC
Patents: