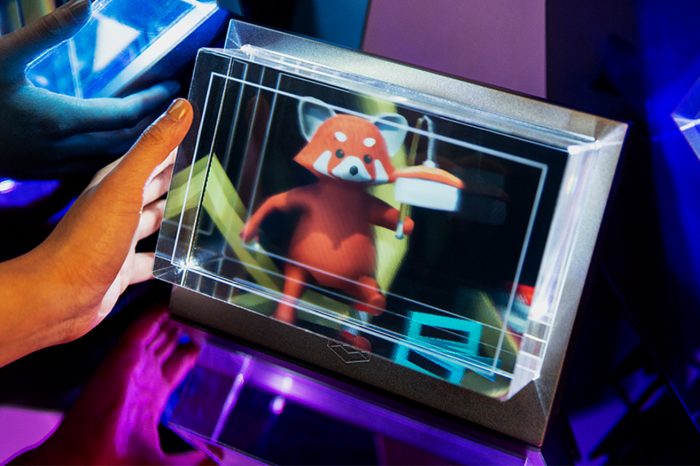 After a successful Kickstarter campaign in July, Looking Glass has started shipping their 3D display and people have been posting little videos of the things they're trying. It's super creative and fun to watch. Here are a couple of videos:
I'm a big believer that the next big shift will result from display technology. Some people believe in AR, VR, and glasses while others – like me – fell in love with volumetric or holographic displays.
The looking glass combines LCD with a refractive "film" showing you 45 different angles of the same scene. It's pretty convincing.
You can get your hand on one for $499. I wish I could find a reason to buy one.